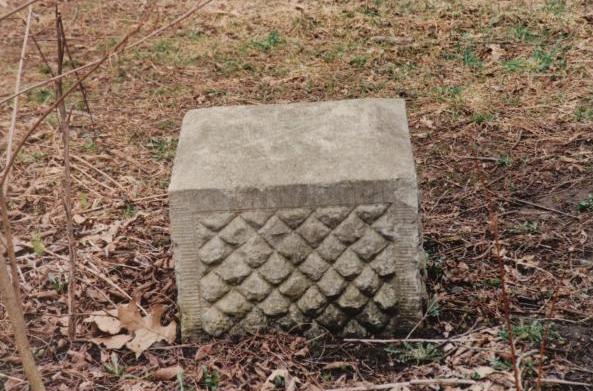 Following the south fence eastward from the southwest corner, returning to the main entrance, one finds this monument base. Into each side, two sets of parallel grooves are carved, leaving the areas in between raised and creating a "checkerboard" pattern.
Assuming that it is in its original position, according to the plat map this may be at the grave of a W. Rich, Willard Fulton, or E. Schneider.
This monument featured prominently in a very famous ghost photo, which we shall see shortly.
(Unlike most of the others on this site, this is a winter photo, hence the brown vegetation.)