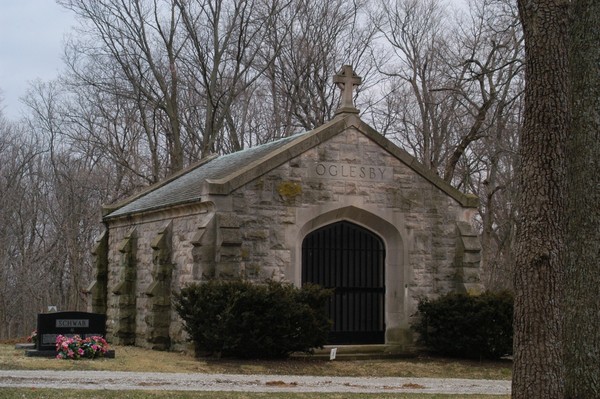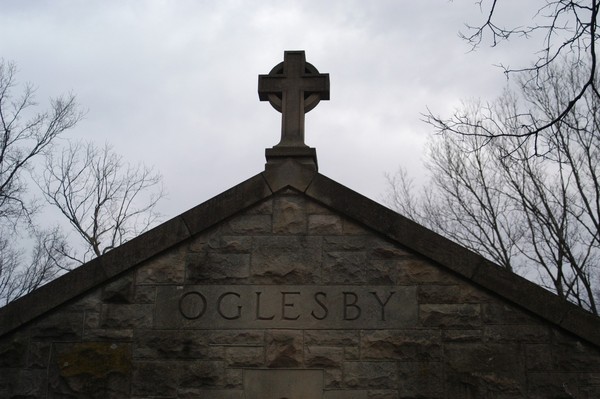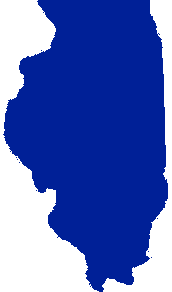 RICHARD JAMES OGLESBY
Republican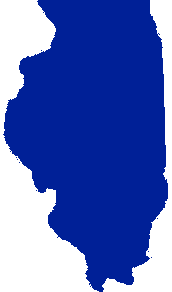 RICHARD JAMES OGLESBY
Republican
Major General Richard James Oglesby (25 July 1824 - 24 April 1899) commanded Federal troops during the Civil War, until resigning to run for Governor of Illinois. He was elected governor three times, trading one of those governorships for a Senate appointment.
Oglesby was born in Kentucky, but at the age of about eight came to live with an uncle in Decatur, Illinois. In 1846 he was commissioned as a lieutenant, but did not see action in the Mexican War. Leaving the army, he studied law, and entered politics in the newly-formed Republican Party, winning election to the Illinois Senate in 1860.
Appointed Colonel at the onset of the Civil War, he was given command first of a regiment and then a brigade, earning him promotion to brigadier general in 1862. Oglesby fought at Fort Henry, Fort Donelson, and Corinth, where he was wounded. He was promoted to major general and given command of the Left Wing of the XVI Corps, Army of the Tennessee, but resigned in 1864 to run for governor.
Oglesby served a four-year term as governor, then practised law. He ran for governor again, but resigned immediately in 1873, having made a deal with his lieutenant governor, who then appointed Oglesby to the Senate. In that same year, his son John Oglesby was born; John G. Oglesby would later be lieutenant governor of Illinois from 1909 to 1913, and 1917-1921. 1
Oglesby's term in the Senate ended in 1878, whereupon he failed to win reelection. He did, however, win an unprecedented third term as governor, in 1884.
Major General, Governor, and Senator Richard Oglesby died at the age of 74 in 1899, at his "Oglehurst" estate near Elkhart Cemetery.