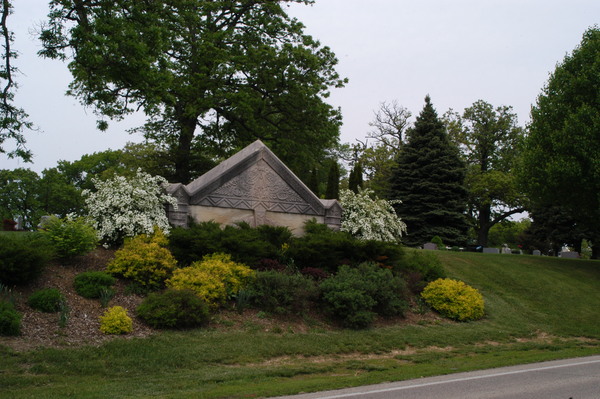 In the southwest corner is this beautiful receiving vault, now mostly buried.
According to G. Quamen, longtime Woodstock resident and owner of several plots in this cemetery, the iron gate of this vault was exposed in the 1940s-50s, and one could see the vault interior, with iron shelves supported by chains on the walls.
In many cemeteries, receiving vaults such as this one were used for the temporary storage of remains received during winter, until the ground became soft enough to dig. With the availability of heavy digging equipment, such vaults were no longer necessary, and this one was eventually buried.