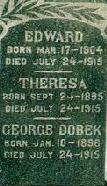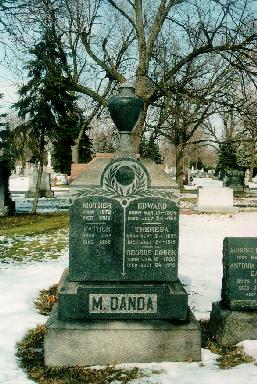 Obeti Eastlandu
Several monuments in section 16 include the phrase "Obeti Eastlandu". Many more omit these words, but have something in common: the date July 24, 1915. Within a few seconds on this day, entire families died together.
On the morning of July 24, 1915, employees of Western Electric and their families boarded the excursion boat Eastland in the Chicago River. The ship was docked near the southern bank of the river at Clark Street. Two thousand people were aboard, planning to cruise to Michigan City for a picnic.
Conflicting explanations are given for the cause of the Eastland disaster. One popular story is that an unusual-looking boat was passing by, and everyone gathered on one side to have a closer look. Another theory is that the crew emptied the balance tanks to allow more passengers to be carried, making the vessel top-heavy. Whatever the reason, the boat became unbalanced and listed to port, away from the shore. The crew righted the vessel, but panicked passengers rushed to port, their weight causing the ship to roll over completely onto its side.
Many passengers were trapped belowdecks, and drowned as the water came pouring in. Others were crushed to death in the stampede. In all, eight hundred and twelve people were killed in a few short moments.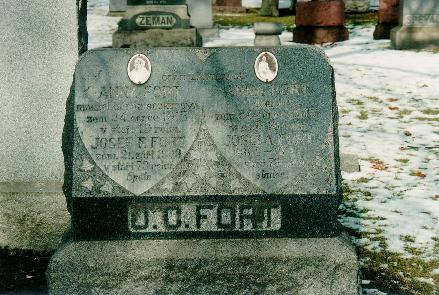 The victims' bodies were removed and taken to a warehouse on west Randolph street, to be laid out for identification. Family members came to search for the missing among the corpses. This building, site of so much grief, later became Harpo Studios, where the Oprah Winfrey Show is produced. To this day, strange noises and unexplained phenomena plague the film crew.
The Eastland itself was sold to the Navy and became a training vessel, the U.S.S. Wilmette. In 1946 it was scrapped.
The site of the disaster, the southern bank of the river near Clark Street, is today marked with a commemorative plaque. Some claim to hear, faintly, remnants of the panicked cries of the Eastland victims.